Buiten olie
Schermen|Palen
€7,50 – €45,00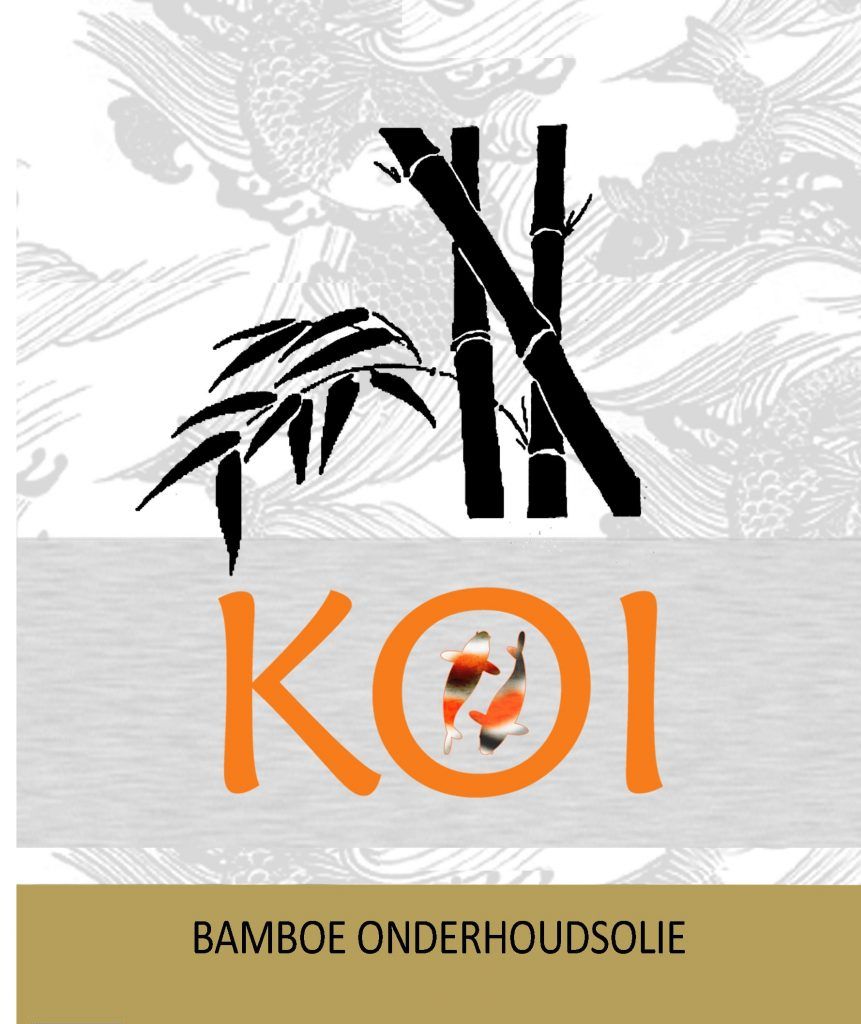 KOI-care Bamboe Onderhoud Olie (BBKOIND).
KOI BAMBOO PROTECTIVE OIL Outdoor beschermings olie (exterieur). Gaat verkleuring en verdroging tegen. Is ademend, vocht regulerend, waterafstotend met doordringende eigenschappen en geeft UV- bescherming. Kleur naar keuze natural (BBKOI0.25LN) of donkere bamboe (BBKOI0.25LD).
Graag kleur aangeven bij uw bestelling (Natural of Donker).
Dekking: 12m²/liter voor Bamboe palen en schermen.
Vraagt u aan een Indonesiche "toekang bambu" (bamboe vakman/vrouw) welk produkt het beste is voor het onderhoud en verduurzamen van bamboe palen en andere producten en hij/zij zal u een lang verhaal geven.
Wij houden het kort, KOI-care. Dan heeft u het helemaal. KOI-care bamboe olie staat voor bamboe onderhouds olie sinds 1997..
De verzendkosten van dit product zijn excl. €7,50 per zending. Deze optie is niet opgenomen in het winkelwagentje, u kunt dit apart betalen.